Understanding Google My Business & Local Search
Gas Prices Added to Local 3-Pack
Google appears to be  rolling out local gas prices to the mobile Local 3 Pack. The pricing is also visible on the Local Finder and the location Knowledge panel. Spotted last night by Dr Pete on the desktop and  Adam Humphreys of Making8  and reported this AM by Barry Schwartz it is visible to me on iPhone Safari and iPhone Chrome but not yet the Google search app. On the desktop I am seeing on Safari and Chrome.
It is not clear if Google is sourcing the data from Waze or one of the 3rd party gas price aggregators although it doesn't appear to be GasBuddy as their pricing is more comprehensive than Google's. Nor is the speed with which updates appear obvious.  During times of slow price change speed would not be an issue in this market but I could envision times when operators would be screaming in the pricing were not near real time and historically Google has not been great at updating these detailed attributes for a business in a timely fashion.
This update is consistent with Google attempting to add vertical information to local that provides the answer on the front page of search without the user needing to look any deeper.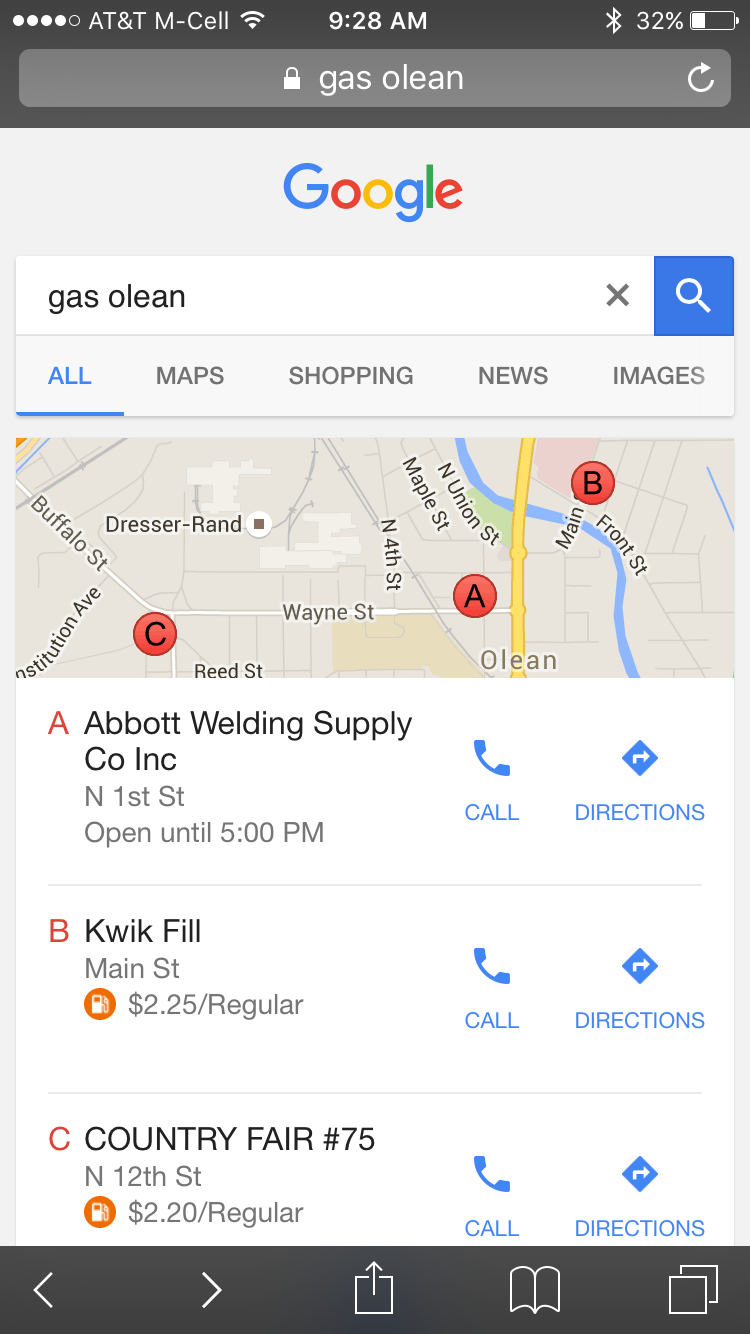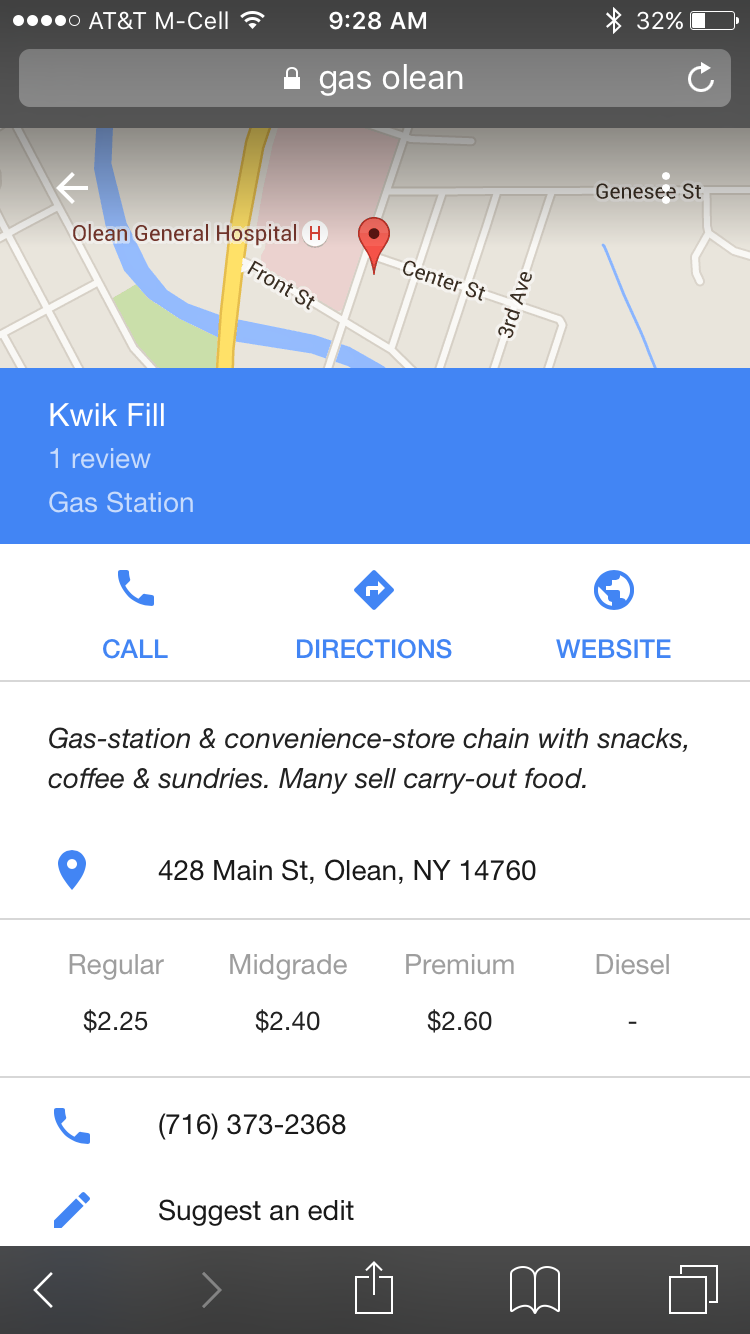 Here are the desktop screen shots: