Understanding Google My Business & Local Search
Google Starts Promoting My Business With Personalized Direct Email & Hangout
Google has started sending out very customized emails in an effort to attract businesses to their new My Business Page. It will be interesting to see how much and how lavishly Google promotes My Business. It really is the first time in a number of years that they have a place to send an SMB that makes sense.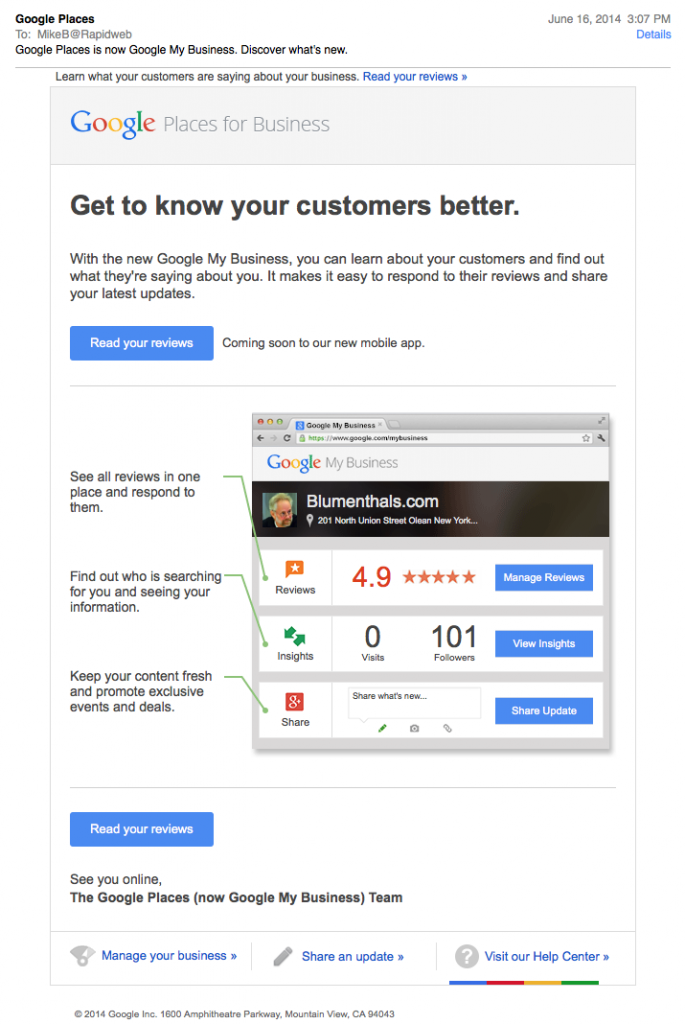 Interestingly Google has also reached out to the Local SEO community on this rollout. Something they have never really done in the past. Will Jade become the Matt Cutts of Local? It's nice to see the outreach.
This My Business Q & A Hangout on June, 19th is for agencies that have local clients.