Understanding Google My Business & Local Search
Google Continues Test of Local Call-Out Box
Phil Rozek of Local Visibility shared these two screen shots of a Google test that highlights the sitelinks display on a branded local search with card like outlines.
The treatment, first spotted by Moz on a local search in late July, has evolved from a single box around the complete result to a number of smaller boxes around the individual sitelinks in the context of the large box. Regardless, it is very striking display.
Do you think this test will become the defacto sitelink display?
(Click to view the full page)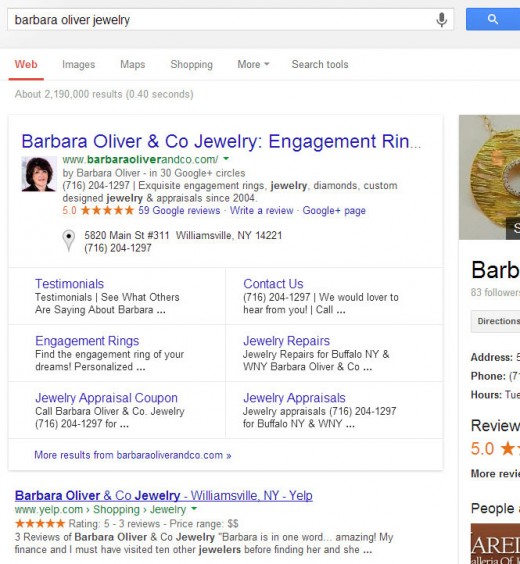 Here is another example from Phil: