Understanding Google My Business & Local Search
Google Alerting Business Owners to Recent Questions in the New Search Dashboard on Mobile
Google Q & A has been one of the most problematic recent introductions because the questions can so readily impact the reputation of a business.
And even more problematic because there is not active notification of the business owner that a new question or answer exists and these questions are not yet visible on the desktop although there have been lots of sightings of them on the desktop in the wilds. (To view these on the desktop read this article: Hack: Seeing Google Questions & Answers on the Desktop).
While it is possible to get in front of the Questions with a good plan, a partial solution seems to be at hand with the new Google Dashboard in Search on mobile where there is a very clear indication of the existence of a new question: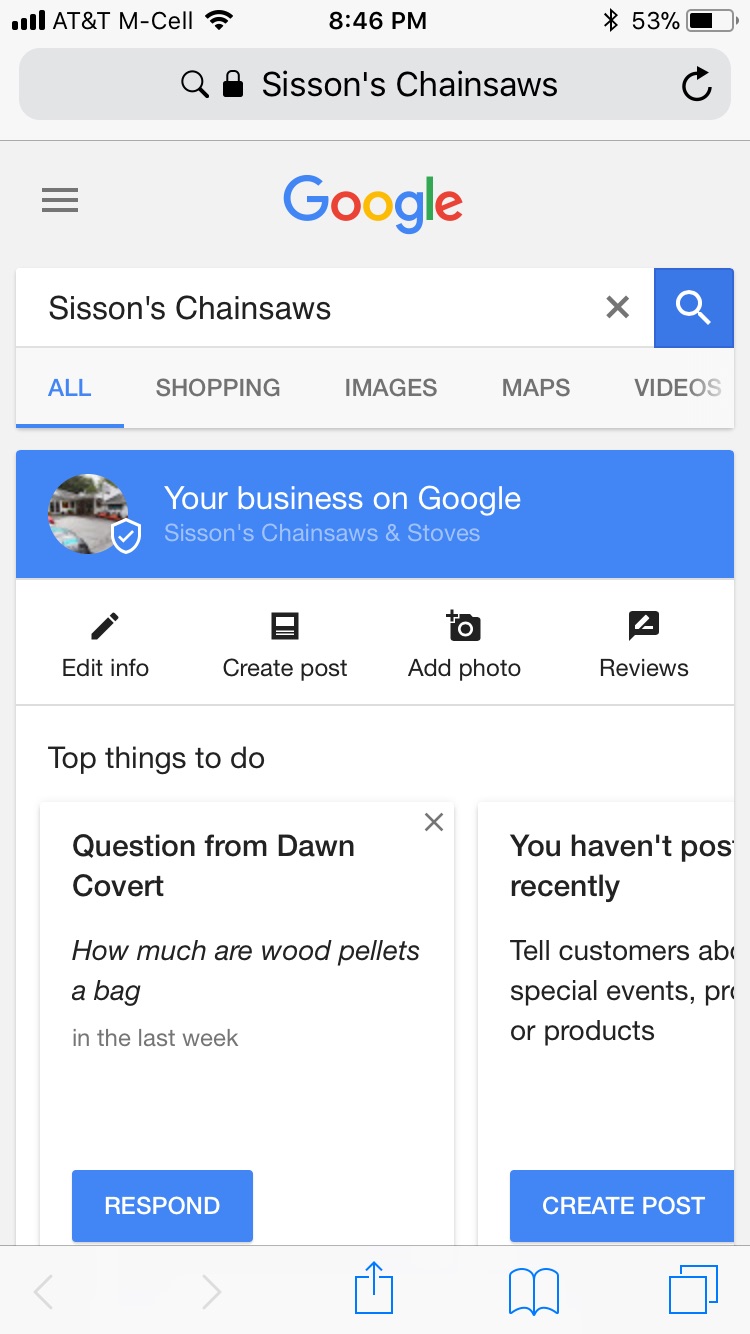 When the business owner clicks on "Respond" they are taken to this screen and offered the opportunity to provide and answer. Perfect? By no means but a small step for the SMB for sure.