Understanding Google My Business & Local Search
Help Us Write Barbara Oliver's Content for the new Google Questions & Answers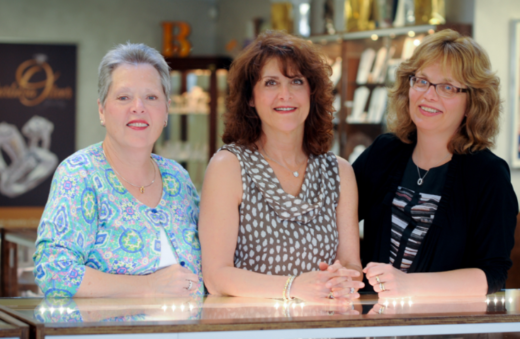 When Google Questions & Answers came out last week, I reached out to Barbara Oliver Jewelry (who doesn't have any street level presence in Williamsville, NY and is hidden on the third floor of an office building) and advised her on how to deal with the new product.
She agreed that she needed to get out in front of the crowd sourced aspect of Google Question & Answers  and asked her staff to write down the most common questions that they received on the phone.
I am posting them here in the hopes that all of you will help me make suggestions to her.
Are there too many questions? Is it the right voice? How would you change them to be more compelling to her potential customers?
************
1) Do I need an appointment to look at engagement rings?    
You are welcome to stop by any time during our shop hours. No appointment is necessary. (We are just not that snooty!) With that being said, if your schedule doesn't allow you to come in during our regular hours, please give us a call and we will be happy to accommodate you after hours.
2) Do you do jewelry repairs? 
Yes, we do all types of jewelry repairs including resizing rings, replacing missing stones, fixing broken parts, and more.
3) Will you send my jewelry out to be repaired?
No. All repairs are done by our in-house goldsmith Dan who is a master craftsman.          
4) Can you resize my ring if I didn't buy from you? 
Yes, we will gladly size your ring even if you didn't buy it from us.
5) What is the charge for an appraisal? 
It depends if you need a verbal or written appraisal. If you have a piece and would just like a verbal review to determine how much the piece is worth or exactly what it is, this is a complimentary service. If you need a written appraisal for insurance with complete documentation, there is a $45 charge per piece.
 6) Do I need to leave my jewelry to be appraised? 
Typically we do appraisals on the spot, so you don't have to leave your jewelry pieces. There are some exceptions. For example, if you have numerous pieces that need to be appraised for an estate, we may ask you to leave those pieces with us. Please note:  We are a walk-in shop, so we do appraisals in-between customers. If you can come during the week instead of a Saturday, our busiest day, that would be greatly appreciated.
7) Are you in an office building?! Do you have parking?   
Yes, we're on the third-floor in the Caldwell Building (a six story red brick office building) at 5820 Main St. in Williamsville. There is a large parking lot at the back of the building where the entrance is located. We look forward to seeing you!
*********
OK, sharpen your pens, pencils, keyboards and thinking and let us know how YOU would improve these.