Understanding Google My Business & Local Search
Google Maps Hijacker to Boss: "Oops I hijacked the wrong business"
The Locksmith industry brings out the worst in search marketing and where but New York City to get the worst of the worst? A recent trend in hijackings there and elsewhere across the country has been cross industry hijackings where a restaurant or hotel record is stolen by a blackhat locksmith for the benefit of its many reviews.
These hijackings are easy to spot because the volume of reviews is SO high compared to the rest of the listings in the 10-Pack. Note the listings marked with the arrows were hotels or restaurants in Google Maps once upon a time: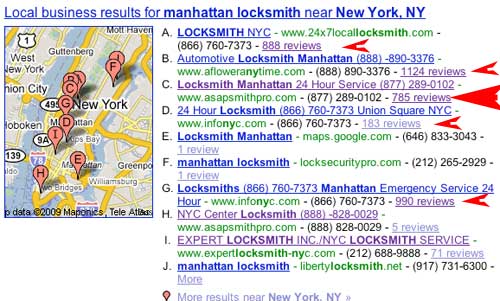 But sometimes even the best of bad intentions can go woefully astray. This listing had 785 reviews and each was worst than the last….
Would you shop at a locksmith that couldn't even steal a good business listing?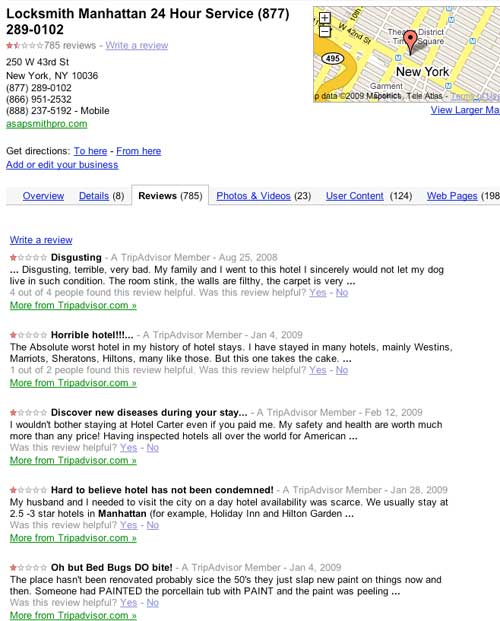 Is it possible to unhijack a listing? Otherwise this hijacker's job should be on the line.